OnlyWire & TribePro: How To Use Them Together
Written by Nicole Jolie on May 26, 2011 12:54 pm
Read More: Article Marketing
How To Use OnlyWire and TribePro Together
Tonight there was a really great Q&A session with Jordan Schultz on How To Use TribePro and Onlywire together. As I tried to lend a helping hand with some of the knowledge I've gleaned through stumbling my way around TribePro and OnlyWire I decided to chime in with my fingers on the Facebook TribePro Page. Unfortunately I was put on 'time out' Facebook Style and told to basically 'shut up'. So much for offering value to the Community at large.
At the least Facebook could have asked me kindly to stop commenting...although, that probably wouldn't have worked. So, I was just put in the 'time out' area for those who dis' Facebook by commenting. Big Brother is alive and well behind the commentary at Facebook.
But, that's neither here nor there because Leaders Find a Way and I've created this video for all of you who had questions because I realize what it's like to be new at something and be frustrated. It's a lot of information, there's a lot to learn, the curve is quite steep and quite honestly, if there were someone there for me I would appreciate it, so I've created this 30 minute video on how to use TribePro and OnlyWire together. It goes over the questions you had on Facebook tonight and some other things about these two vehicles for syndication.
Using TribePro and OnlyWire: How To Use Them In Tandem and Make It Easy
There really is no 'easy' way to make this happen at a snap of a finger. Using TribePro and OnlyWire together requires you to become proficient at setting up your social networks that you want to publish to and make sure that all of those networks are branded by your picture, your bio, and you have honestly visited the site, checked it out and are not just spamming the site with information that isn't even parallel to what that site has to offer.
Yes, this does take work and for those of you who honestly thought you could invest that $25.00 bucks and get $5,000.00 in return you were and are sorely mistaken. Gone are the days of fleecing the Community at large. Value and integrity are at the forefront of the new business model.
Off my SoapBox and back to setting up your services in OnlyWire. If you're setting up a site to share syndicated content and that site has to do with shopping for clothing, how well do you think network marketing is going to go over on that particular site. Probably not a good fit. Choose your syndication sites wisely and set them up with all of your information, otherwise you'll be kicked off the site once they become wise to your syndicating content not related to their community.
How To Use Syndicated Content With Integrity
There's nothing worse than having plagiarized content published on a community website. In fact, it shows lack of integrity. You must write your own content. (see the 90/10 rule) You must give your own value. That's what this community is all about. If you decided that you're going to get away with submitting someone else's content and think no one is going to moneygram indiana greensburg notice, trust me: The Community will notice and they will say something.
We all make mistakes and some are worse than others; using someone's content to create more followers to your syndicated content shows lack of professionalism. Enough said about that particular subject.
How To Use Syndicated Content vs. How To Use Backlinks
Backlinks are completely different than syndicated content. Just to go over this quickly and not get too involved as to confuse. Backlinks are articles written with keywords you are trying to get ranked for in the search engines. These articles are not based on content they are based on keywords. Syndication is quite the opposite. Syndication is original content being syndicated in order to be read for value. Yes, if you have keywords in your articles you may rank for that keyword; but remember, this article you are writing is quite different than that of a backlinked article.
For more on back-linking and using SEO to drive organic traffic click here
For more on how to set up your business on a budget click here To Build On A Budget
If you're a bit more advanced and you're already hosting your own blog and have it set up, you're writing content and you're wondering how you can rank better in the keyword searches, click here for an awesome tool that will help you rank quickly without guessing.
Here's a video that will help you to get started in TribePro with OnlyWire. It may become outdated as things change, but as of May 24th, 2011 @ 11:12pm PST - after the Facebook information session with Jordan Schultz - this video is timely and up to date. You'll be able to start learning How To Use Them Together.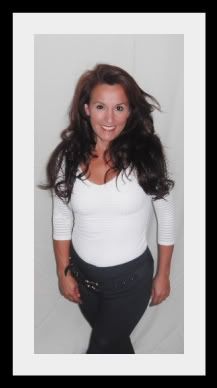 Nicole Jolie The Strategic Networking Entrepreneur
Comments