5 Ways It Benefits Your Business
Written by Kristen White on Mar 3, 2017 2:56 am
Read More: Blogging
Dust extraction might not be at the forefront of your mind when planning about maintenance for your business. In reality, this is something you should never neglect. All kinds of businesses need to install a thorough and comprehensive dust extractor. It is a good investment in your business since it helps to take away airborne contaminant right from their origin.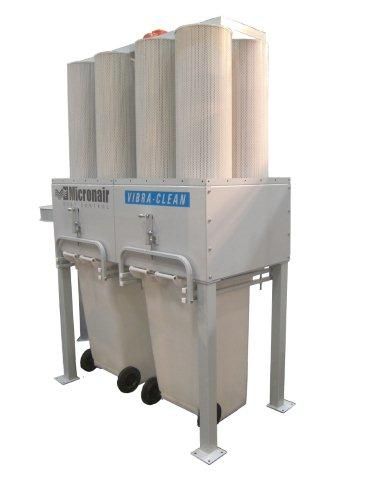 Good for keeping hygiene standards
The environment in which your business operates has to be healthy. It has to be kept clean to match hygienic standards. There is need to fight indoor air pollution which is becoming with time. You need fresh air for your staff and customers. It needs to be free from dust, fungi, bacteria and molds.These breed very often in poorly maintained places. A dust extractor will improve the comfort of your premises. You will also not be in breach of safety and basic health standards.
Compliance with insurance requirements
Almost every business has a kitchen, for providing food to either employees or customers. You might not have noticed that not cleaning your kitchen extract systems could lead to invalidation of the insurance cover for your premises. In case a fire breaks out at your property, you will realize the importance of dust cleaning when it is too late. You may be barred from claiming your insurance.
Buy dust extraction equipment for your business premises. It helps convince the insurance company that you did your part to prevent the hazard. There will be no reason to deny your insurance claim.
Safety against fire
In every business, it's good to carry out fire risk assessments. This step is to mitigate against such risk. One step of doing this is installing a dust extractor. Buildup of greasy deposits in ducts, filters, canopy hood and fans is a major cause of fire. You need to remove the buildup so that the risk of losing your property and equipment in a fire is eliminated.
Your business will become more productive
A compelling reason why you need a dust extractor in your business is improvement in productivity. There will be fewer worries about employee illness, air pollution, or faults with kitchen appliances. Most of all, you will worry no more when the safety and health inspector unexpectedly shows up at your door steps.
Following business regulations and law
Under Australian law, your ventilation systems should be well maintained. In the Workplace Exposure Standards for Airborne Contaminants, there is a stipulation of the airborne substance that must not be exceeded. The exposure standards should be respected by any business.
It is recommended that periodic inspection and testing is carried out. Additional dust cleaning has to be done as well. Therefore, investing in dust extraction equipment helps to comply with these standards.
Smooth running of your business largely depends on keeping on top of these vital aspects. You will enjoy a hassle free working environment with happy clients and employees.
Rare Webinar Exposes the One Investment the Top 1% Are Betting on During the Coming Economic Collapse...
Member Since: 01/20/2017
Industry: No Industry Selected
Primary Web Site: No Website Entered
Comments