Netdivvy, A Free "marketing system" to stop online struggling.
Written by wendell bulbaai on Jan 26, 2011 2:54 pm
Read More: Marketing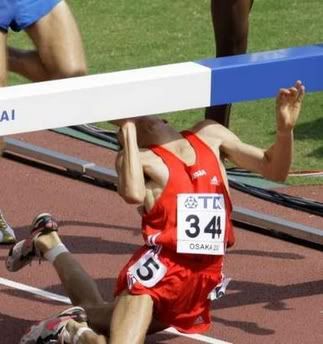 Have you ever read those stories of successful online marketers?Interesting huh?It's remarkable how most of them will openly admit their struggle before becoming successful.Have you noticed their going back and forth trying to figure out how to make things work online?
Well, writing about this doesn't make me an exception, because I have gone through the same process . Yes, I can say: "I know, because I have been there too".Indeed, It took me a year of struggle before I stumbled on what would put me on the path of success.
During that year I came in touch with different aspect of marketing like: making lead capture pages, social media networking, safe-list posting. Traffic exchanges, blogging and more.In fact I did gather a lot of the the tools for internet marketing, but still I could just not figured out how to make them work for me.
I have joined different affiliate programs and it's sad to realize that most sponsors will just have you sign you up for their program but can not offer any value because they don't own any themselves.They just don't have what is needed to create the much necessary duplication in their business.New members would come through the front door and leave again through the back door and go for the next opportunity to fail again and not understanding why it didn't work.
So.. the question is:"Could it be there was something missing?At this moment I am in the position to say: "You bet, there was definitely something missing"
As an example:"what do you think it takes to be a good mechanic? Is just having the most sophisticated an updated tools enough?" Of course not. The right training and guidance is the basis that will make him capable of doing a good job and with time experience will be his greatest backup for being recommended as a good professional.
I found out that's the same with online marketing. Training and guidance is a must if you want to succeed in this venture.Where did I find that opportunity for training and guidance?Being on Facebook one day someone I made connection with recommended me "Netdivvy".I have to admit however that it was not the first time I came in touch with the idea of having a "Marketing System" but honestly the different ones I have seen before never inspired me to sign up and especially because I had the feeling these systems were just another way to get your money.Any of them would cost you anywhere from $50.00 up to $200.00 a month.
Somehow I felt like Netdivvy was different by offering a FREE service.That's what made me decide to give them a try and today the only thing I regret is not having discovered this wonderful marketing system sooner.
Now I see a clear path.Now I see and know how to effectively use the tools I have been gathering for a year.Now I boost with confidence and the right mindset that I can assist anyone in any business and offer real value to how to create duplication in any business.
So.. if you are among those still struggling and looking how to make success of your online business, I honestly recommend you to take advantage of this great "Marketing System".
I have even setup a "8 day training boot-camp video series" where you can get the feel of what kind of training I am talking about. CLICK HERE
I sincerely hope you don't have to struggle as long as I have and realize by reading this article that without a good marketing system you will continue to fail.
Netdivvy is a great Marketing system and offers all the necessary "tools" and "training" to put you on the road to success.
Comments