Simple List Building Tips for Serious Marketers - A Common Sense Approach (Part 1)
Written by Dr. Bob Clarke on Jun 7, 2012 1:16 pm
Read More: Marketing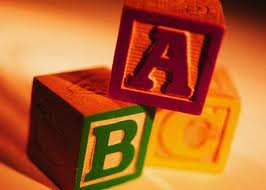 I received an email recently from a fellow asking me if I could provide some common sense list building tips for his Online Marketing business.

I emphasize "common sense" because too often new marketers have unrealistic expectations of what a list can do for them.
Worked correctly, an email list can yield both avid followers and enthusiastic buyers. Done the wrong way, your list will become a barren field of frustrated and annoyed un-subscribers or worse.

If you're looking for some quick and dirty tips for spamming a bunch of people when you want to sell something, this post isn't for you.
But if you want some serious list building tips to create a long lasting business asset that will serve you well forever, keep reading.

**************************************************
The following list building tips are included as part of my free 30 Days of Marketing Madness email series. To gain access to the entire set of emails, click here.

**************************************************
Okay, so let's get to it. The big question that everyone wants answered is this:
How do I build a responsive email list of people who will buy from me?
First, I'll tell you that if you place your focus on YOU rather than your list, you won't have any success at all.

The needs of your list members must come first.

Having said that, I give you my ....

11 Common Sense List Building Tips for Serious Marketers
1. Have patience and realistic expectations
Rome wasn't built in a day, and neither will your list be built in short order. Building a good sized list of responsive buyers takes time, consistent effort, and undeniable persistence.
Be patient!
2. Do your research
Understand who your ideal client and target market is, and focus, focus. focus. If your list consists of a diverse group of people who have very different goals in mind, you message will become dilute.
3. Decide on the "theme" of your messages
Will you be providing information about a specific topic or more general tips and strategies as you learn them?
Come up with a basic plan of action and get going. You can revisit your plan later and revise as necessary
4. Spend some time thinking of ways to entice people to join your list
Why should someone join your list?
What's in it for them?
Will you be providing an "ethical bribe" -- a free giveaway to entice them to give up their name and email? If so, what will it be?
Hint: the the fastest way to grow your list is by helping others solve a problem.
5. Deliver on your promises
If you promised something as part of your free giveaway, be sure you deliver quickly. You don't want to get off on the wrong foot.
This is the first chance you have to start building trust with your email list members. Don't blow it.
6. Tell your new subscriber what to expect
In your very first autoresponder message, tell your subscriber how often you'll be sending them emails and the type of information they'll receive.
If you're going to be selling things in some of your emails (you should!), be sure to tell them that upfront.
No one gets upset with an occassional sales message, especially when the product or service specifically helps them with a problem (again, know your target market!).
Stay tuned for Part 2 of this list building tip series, coming tomorrow. The best tips are yet to come!
Comments