The Dark Side of Network Marketing
Written by Ryan Dragovich on Dec 3, 2010 7:50 pm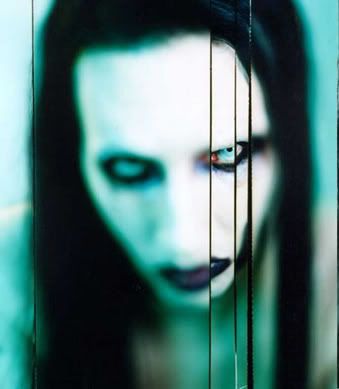 Today I wanted to talk to you a little bit about the importance of this one thing that you still need to order to carry out your success in network marketing in the long term. It doesn't matter if your a long time veteran and successful entrepreneur already. I'm talking about the area of Fitness and staying in shape. Your probably asking yourself, "What the heck does fitness have to do with network marketing?" It probably doesn't sound like it means much except for the fact that it has EVERYTHING to do with network marketing. Allow me to enlighten you...
It doesn't matter how good or talented you think you are at something, if your body can't take you there...then you've defeated the purpose, thus rendering yourself "ineffective".
I personally am glad to say that I've been working out fairly consistently since I was in Jr high. I don't say that in order to brag. It's just that in my own life, being physically active has been something that i've been naturally persuaded towards for as long as I can remember. I was always the first kid at recess to want to play a good game of soccer or be the first to want to tear it up in P.E. class playing dodgeball. Currently, I have two gym memberships and i'm trying out the 60-Day Insanity® workout program by Beachbody.com all the while teaching some personal training for a good friend of mine on the side. However, I'll admit I don't know how the rest of the people in network marketing in this area are doing or what the stats and studies show or even older folks who are in a position where they literally CAN'T workout due to age or some physical impediment. If your reading this today and your one of those people, my honest and sincerest sympathy goes out to you.
What I want to encourage today is at least consider the possibility that it's NOT all about you! Consider the fact that maybe being physically active and fit has more to do with your family, your friends, your business partners, and so on who may need you to stick around for a couple more years. Consider the fact that just maybe, your body is NOT your own; that you owe it to yourself to sacrifice your long time bad habits for the greater good so that other people in turn, can pour back into you. Many studies show that it takes at least 60 to 90 days to form a new habit until your brain carves out a new groove towards that new habit. Think of it as walking down a common trail in the woods and having dig a new one. That's what you need to do when it comes to fitness be a regular habit if you haven't already.
1. Your not really choosing to get in better shape. Stop using your "genetic predisposition" as an excuse! Just because the rest of your family history is riddled with obesity that doesn't mean that you have to be sucked in the same hole as them. If I were to go to your house and look at your diet and you got all kinds of junk and comfort "feel good" foods stored in your cabinets and refrigerator, then I can see that genetic predisposition is obviously not it. However, on the other hand, your goal as a healthy person doesn't have to be the next Mr. or Miss Universe either. You can still make a point to exercise in some form or another. But you have to put forward some kind of effort, even if it's slow going at first.
2. "Round" is not a shape. I have just about the same sense of humor as the next guy who might laugh at a joke like that. However, there are people out there who carry that mentality mindset as if they can't really do anything about it. Don't be like "that" guy or gal.
3. You need to workout more than once. Now i'm not trying to insult your intelligence by saying something as belittling as that. But as funny as that sounds, just like your ambition to succeed in network marketing, you need to take that same ambition and apply it to the gym or whatever fitness program you have chosen for yourself based on your unique circumstances and current ability.
4. We don't get much exercise because... I know that most, if not alot of our time is spent in our home offices in front of a computer. In fact, your doing it right now. But since you've been working at building your MLM business, a majority of it should be on auto-pilot anyway right? Why not use that extra time for fitness?
5. Setting goals. Now here is something that I definitely don't need to tell you about but it bears repeating anyway. Your succeeding in network marketing because you set goals and a reason WHY for yourself. Now it's time to apply it in another way.
And finally...
6. Some healthy tips that I use myself. Of course, no good blog would be good if I ranted and raved without offering a solution. I love the Peanuts comic strip in which Lucy walks up to Charlie Brown, who is leaning up against a wall with his head in his hands. She looks at him and says, "Discouraged again, eh, Charlie Brown? You know what your trouble is?" She asks when he doesn't respond. "The whole trouble with you is that you are you!"
Ouch! I think we often have too many "Lucys" out there (aka. "betas") sucking our passion for life dry. So here are just a few of many tips that you can do to start heading in the right direction:
-Don't eat before you go to bed. Give at least 3 hours.
-Don't just munch all day. Eat smaller portioned meals with healthy snacks in between like granola or protein bars. This increases metabolism.
-Drink lots of water. Drinking water not only flushes out fat and toxins in your system, but also increases metabolism and brings color to your complexion. You should be drinking half your body weight in ounces minimum. (i.e. 200 lbs person should drink 100 oz of water)
-Stay away from fast food.
-Take a multi-vitamin with Omega 3s with a meal once a day.
-Good luck :-)
Comments