What a difference confidence makes...
Written by Lewis White on Jul 7, 2015 5:22 am
Last night, our band played
a gig at one of the local venues
here in town.
It started off like it normally
does, but in the second set,
we had another local singer
join us on stage to belt out
a few tunes.
Now please understand that
our usual singer is fantastic,
but the other one is simply
older and more experienced.
...and therefore more confident
on the mic.
I mean, some of the stuff he says
and gets away with to get the crowd
pumped up is incredible.
He just gets into the zone
and really goes for it.
I'm sure you know what I mean
if you've ever seen a band with a
great frontman.
The entire band's performance just
lifts to a whole new level.
Which at the time, reminded me
of the confidence level of the
CEO of EMP, Tim Erway.
Let me put it this way…
Every time I've watched a
webinar or listened to a call
etc, there is always a level '
of assurance and ability
exuding out of Tim.
Mainly because he's one of
the most skilled and successful
online marketers alive today.
And in my opinion, very capable
of fulfilling his passion of helping
people from all walks of life, make
an income online, whether it be
a little extra every month, or indeed
a fortune.
Gee, that sounds good hey?
Anyway, the choice today is yours.
You can either ignore my
personal invitation to hear
Tim out on the next page,
or go on living your life like
you do right now.
Either way is completely
fine with me.. Lol.
But if I were you, I'd give
Tim at least ten minutes
of your time.
Hey!
You never know, maybe
Tim has got some ideas
and perspectives that may
just open up new worlds
for you and your family.
Who really knows, Right?
Ok, cool..
Cheers for reading this far
and ciao for now.

You can meet Tim here...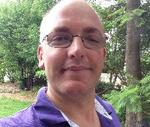 Regards
Lewis White
http://lewiswhites.com/go

Let's Connect on Skype...
Follow:


Every Month Top Leaders In The Industry Spill All Of There Secrets For Building A List Of Raving Fans And Customers. Click Here To Grab Your Copy Of What's Working Now Today.
Disclosure: I am a professional Affiliate Marketer that receives compensation from the company whose products I sell. I have complete faith in the quality of the training products and endorse them fully. I am an independent affiliate and the opinions expressed here are my own. Your results will vary from mine.​
Recommended Affiliations:
EMP ​ INSTANT SALES LETTERS ​​
Comments