I'm fighting with a video file that just doesn't wanna go on the net! via BetterNetworker
My Groups
No Groups Found
Diane Hochman
All Around Nice Chick
Company: DianeHochman.com
Industry: Marketing and Advertising
Experience: Veteran (3+ years)
Follow Me On
About Me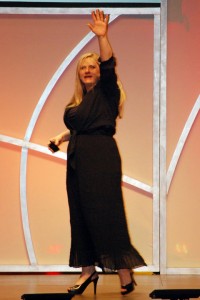 Diane Hochman has been a stay at home mom and marketer for the past 16 years.
Starting from scratch with homemade how-to booklets and brochures she built a
mail order business in the network marketing industry with a health and nutrition company.
Since then Diane has expanded into affiliate marketing, coaching, information marketing and training and speaking.
Today she is on a QUEST to help anyone and everyone who has a dream to make it in marketing by teaching SOLID Basic Skills PLUS how to use the internet to maximize your revenue streams.
Please contact Diane at Diane@DianeHochman.com to find out she can assist you in developing YOUR OWN X Factor, increasing your cash flow, creating multiple residual incomes and developing
a marketing funnel that kicks butt!
Diane Hochman is a Verified member of the Association of Better Networkers, and agrees to uphold the ABN's Better Business Practices.
Click here to learn more about the ABN.
Member Reviews