Really must get round to updating this more often! via BetterNetworker
Interests
Interests:
Online business, internet marketing, music and dancing. Oh, and I also love the occasional walk on the beach. :)

Activities:
Playing with the grandkids whenever I can. Dreaming of playing with the grandkids when I can't.

Favorite Authors:
Stephen King

Favorite Quotes:
When something is important enough you will always find a way.


Company:
No Company Entered
Industry: Internet
Experience: Veteran (3+ years)
Follow Me On
About Me
Where to start?
In the beginning was a woman, mother, grandmother, employee, friend, ......................
But she wanted more, more time to spend with her grandchildren, more freedom to work in her own way, more money to make possible the dream of living free of financial worries and able to spend money on the things she wanted rather than just on those she needed.
And so a dream was born.
That was over a year ago. Luckily, the woman was blessed with common sense, didn't lose too much money before clawing it back and more besides.
How?
With a little help from her friends. (and Mike Dillard of course!)
Today thanks to Magnetic Sponsoring my life has totally changed around.
Figured it was time to update this 'about me' section.
You know, just as Magnetic Sponsoring has evolved into BetterNetworker, we all evolve too. I consider my online journey to be one of the most amazing paths I have travelled. I have connected with more wonderful people than I ever thought possible when I first started out.
This is no longer about 'making money' (and it's strange that once I stopped trying to make money from this business, more of it started coming in).
If you haven't yet realised that your effort should be directed toward building relationships then you need to get your hands on Magnetic Sponsoring.
If you haven't yet figured out how to find the people to build relationships with, then you need to get your hands on Traffic Formula.
If you're worried that this is going to cost you a small fortune then you need to get your hands on Building on A Budget.
And if you're wondering 'could this really work for me', then you need to get your hands on The Insider Report!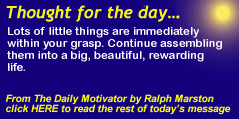 The world is out there and dreaming is fine, but finding the dream and living it is soooooooo much better.
When Something is Important Enough You Will Find a Way.
Building a Reputation is More Important Than Building a Downline

Susan Coils
Javascript is required to view this map.
My Location: Durham, United Kingdom