Health Issues - Be Prepared
Posted by Kelly S Elliott on Dec 2, 2011 10:02 pm
Read More: Video
Health Issues – Be prepared
Health Issues can happen to anyone at anytime. Are you prepared? What would you do if you could not go to your job anymore? What if your child was sick and needed you to be by their side or your spouse. How do you tell your child "I am sorry I have to go to my job". I used to work in a hospital and would occasional be sent to work on the pediatric floor and sometimes there would be a small child even a baby alone in their hospital room because the parent could not be there.
Health Issues is a reason to be your own boss.
If you are your own boss you work when you want. You make your schedule and are in more control of your income. You could even take your laptop to the hospital with you and conduct business around your family member getting the care they needed.
Be Prepared on what to do should health issues happen
Health issues are another reason to start generating income from a network marketing business. In a network marketing business you can generate income that continues to come in no matter if you work or not. You could be in the hospital getting tests done and still making money. Making money while you sleep is a great concept and something everyone should consider.
Health Issues are happening more and more today
Stress due to the economy are causing health issues more and more then ever. People are worried about getting laid off. Some are worried about losing their home to foreclosure or just what their future holds. The best thing to do I believe is to take action and do something about it. Do not just wait around for things to get better, make things better yourself. When you start a network marketing business you also have the ability to help others have a plan b if something should happen and they are effected by health issues. Wouldn't it be great to be able to solve that problem for the many people that need it. So help yourself and help others at the same time. Do not wait for health issues to happen be prepared for them.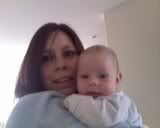 Get paid to collect assets!
Direct number 775-338-6822
Skype: kelly.s.elliott
kelly.s.elliott@gmail.com
If you want a simple step by step way to be prepared for health issues, build a list and online presence and make money from social media click here….
(you'll need to authorize the app to watch the presentation.)
PSS: If Your Upline Does Not Have a Step-By-Step Blueprint For Success, Check This Out (Unless You Already Have Too Many Leads) – Click Here For Instant Access
Rare Webinar Exposes the One Investment the Top 1% Are Betting on During the Coming Economic Collapse...
Comments